Introduction about Blimey
To Download [Ctrl+F3]
Learn. Practice. Contribute.
Open the window to infinite possibilities with the world's only digital learning platform made for and by persons with vision impairment.
Be unstoppable, a productive employee, a valued family member and a delighted consumer.
Download and practice to acquire computer fluency.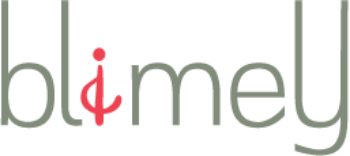 Funded by


Dipendra Manocha

Ashoka Fellow| NAB| Saksham Trust

"The pioneering work done in developing pedagogy and building technology with empathy for promoting digital literacy has resulted in opening up private sector jobs in India for persons with vision impairment."

Dr. Homiyar Mobedji

Disability Expert, Program Management [Asia & Africa]

"Thanks to Blimey, persons with vision impairment can now learn computers without much dependency on expert trainers. It's the easy way of doing things."

Susan Scott-Parker

Founder Disability International, Strategic Advisor ILO Global Business Disability Network

"BLIMEY!... but I am impressed with Blimey's potential to scale & impact at the global level. This solution should be in the hands of every person with vision impairment wanting to engage confidently with the future of work".

Sireesha Takilapati

Business Manager, TekSystems

"I had an opportunity to hire and work with visually impaired people and It was great to see how they can tab between screens to review multiple CVs at a time and make notes for screening process. Not only they switch between screens easily but also access multiple applications to update internal tools with the required info. Kudos to EnAble India in training them to utilize the existing aids/software that are helping to perform their tasks and making business as usual for them."
The Story So Far
It all started in a 10X5 room with our founder, Shanti and her initial team of employees with vision impairment. The intent was clear. To make the visually impaired 'battle ready' for skilled jobs in the open labour market. How would this happen? By acquiring digital mastery on computers.
Today we are elated to see thousands of visually impaired people employed in varied computer-based jobs. They are working in the area of medical transcription, spam management, service management, program management, human resources and so on. Every issue that can pose a hurdle on the job, has been anticipated and converted into hundreds of 'experiential exercises' and 'role simulations'. Jobs traditionally perceived to be 'visual' are no longer out of reach for the blind.
Read more about the journey...